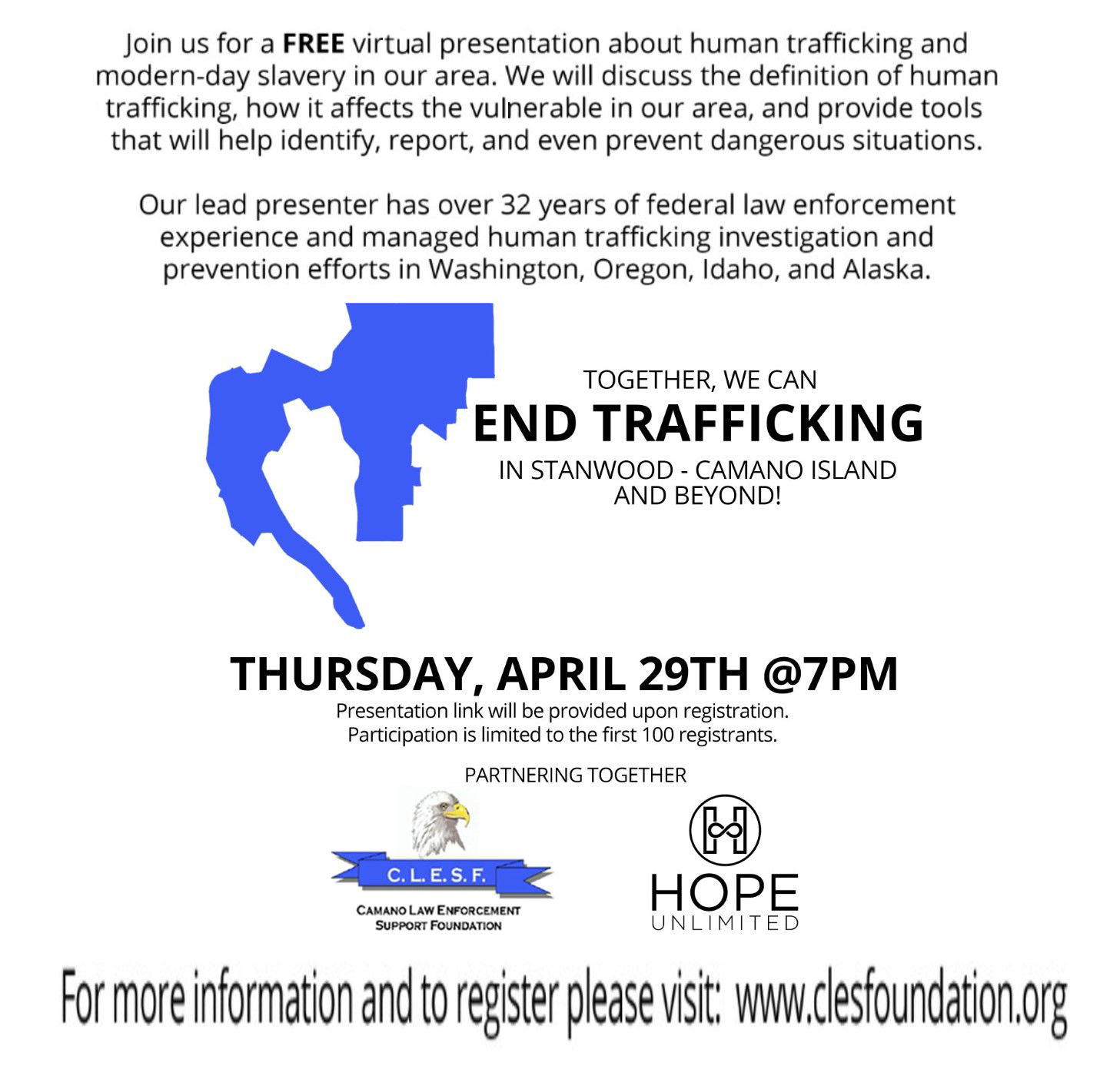 What is Human Trafficking and How Does it Affect Our Communities?
The journey of a human trafficking victim begins long before he or she is rescued. In almost every case, it starts long before the abuse or trafficking began. Human trafficking is the result of years - sometimes generations - of vulnerabilities that have been unnoticed, unaddressed, unreported, or under-resourced.
In most cases, a person who has been trafficked lived a life with compounding vulnerabilities such as: trauma, abuse, neglect, disability, violence, family breakdown, homelessness, poverty or, more than likely, a combination of several factors. All it takes is for someone to maliciously exploit the vulnerabilities and start the trafficking process.
Hope Unlimited, is involved in building public awareness through outreach and education. Their 'Anti-Human Trafficking Initiative' is focused on partnering with the community, reaching out to parents, and offering free seminars to area organizations and schools. Locally led, Hope Unlimited uses knowledgeable, trained presenters, including a former local trafficking expert and a former educator, to present to interested groups. All these services are free and can be customized to fit the needs of your organization or group. We plan on starting with HT level 101 which we will be Zoom based free to public on April 29, 2021 at 7:00 PM and will continue the series using virtual media. Enrollment is limited to 100 attendees.
The Human Trafficking and other educational programs are sponsored by the Camano Law Enforcement Support Foundation (CLESF) and Hope Unlimited nonprofit charitable organizations